---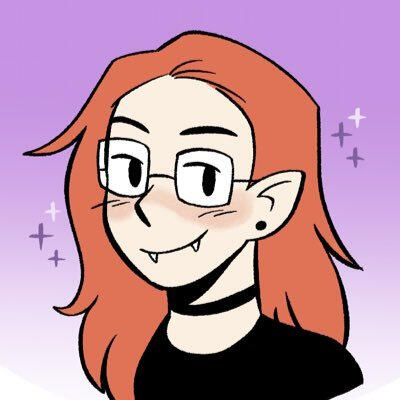 Arin Bray
Arin Bray is a queer cartoonist living in Portland, Oregon. Currently working the webcomic Love Bites.
---
---
What's the best way to contact you?
Email is the most reliable: arinbray.art@gmail.com
---
Do you take requests/commissions?
I do not currently take either.
---
Are you available for freelance work?
Currently, I am focused on my comic and future comic projects so there is a very low chance I would be able to. However, it would not hurt to shoot me an email so we can discuss it further and see if it would be possible.
---
NFTs/Crypto?
Hard no. Any emails about NFT opportunities will be deleted.
---
Can I repost your art?
Not without credit or permission from me.
---
What device/program do you use?
• Clip Studio Paint EX
• Ipad pro 12.9 inch w/ Apple Pencil
---
Where did you go to school?I went to Kutztown Area High School and simultaneously attended Berks Career and Technology Center for advertising art and design. After graduating, I went to Reading Area Community College for an associate's degree in art. However, everything I learned in comics was self-taught, through a supportive comic creators group, and books.
---
Where's your hometown?I grew up in a tiny PA-Dutch town called Kutztown (rhymes with soots-town). Currently, I live in Portland, Oregon.
---
What is your sexuality/pronouns/gender?I am a lesbian, I use they/she pronouns, and the best way I can describe my gender is a non-binary woman.
---
---
About Arin Bray
They/sheArin Bray is a queer cartoonist based in Portland, Oregon. They like to make queer spooky/cute/fantasy comics geared towards middle-grade and young adult readers. When Arin is not creating, she enjoys caring for her pets, being out in nature, and playing video games.
---
If you want to invite Arin to a comics-related event or discuss work opportunities, please feel free to send an email to: arinbray.art@gmail.comPlease do not email regarding NFT work - any emails about that will be deleted. Thank you!
---
Fun facts:- I have three pet geckos - Envy the crested gecko, Almond the African fat tail gecko, and Muppet the leachianus gecko.- My favorite comic/manga is Fullmetal Alchemist by Hiromu Arakawa.- I'm goth, a scorpio, lesbian, and disabled.- I love monster and villain characters!- I play a lot of video games! A few of my favorites are Portal and Portal 2, Skyrim, and Dead By Daylight.
---
---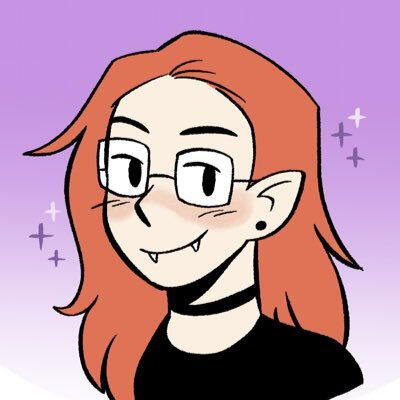 A heartbroken vampire develops an unlikely friendship with a werewolf and together they investigate the disappearance of a fellow classmate.Love Bites is an LGBTQ+ romance and supernatural webcomic and has been running since October 11th, 2022.
.
.
---
Sample pages from the comic:
---