Text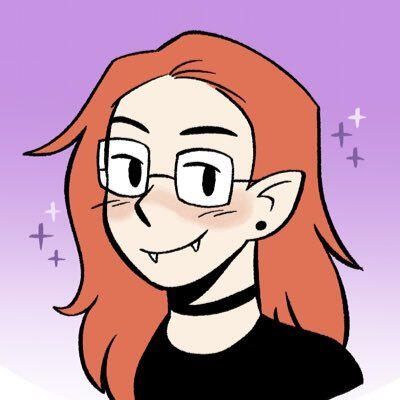 Arin Bray
Cartoonist
---
arinbray.art@gmail.com
Hi! I'm a queer cartoonist based in Portland, OR making queer spooky/cute/fantasy comics.
Text
NFTs/Crypto?
Hard no. Any emails about NFT opportunities will be deleted.
---
Can I repost your art?
Not without credit or permission from me.
---
What device/program do you use?
• Clip Studio Paint EX (CSP)
• Ipad pro 12.9 inch w/ Apple Pencil
---
Where did you go to school?I went to Kutztown Area High School and simultaneously attended Berks Career and Technology Center for advertising art and design. After graduating, I went to Reading Area Community College for an associate's degree in art. However, everything I learned in comics was self-taught, through a supportive comic creators group, various online classes, and books.
---
Where's your hometown?I grew up in a tiny PA-Dutch town called Kutztown (rhymes with soots-town). Currently, I live in Portland, Oregon.
---
What is your gender/sexuality/pronouns?I am a lesbian, I use they/she pronouns, and the best way I can describe my gender is a non-binary woman.
About Arin Bray
They/sheArin Bray is a queer cartoonist based in Portland, Oregon. They like to make queer spooky/cute/fantasy comics geared towards middle-grade and young adult readers. When Arin is not creating, she enjoys caring for her pets, being out in nature, and playing video games.
If you want Arin's resume or to invite Arin to a comics-related event, convention, or speaking event, please feel free to send an email, and they'll try to get back to you as soon as possible. Please do not email regarding NFT work - any emails about that will be deleted. Thank you!
arinbray.art@gmail.com